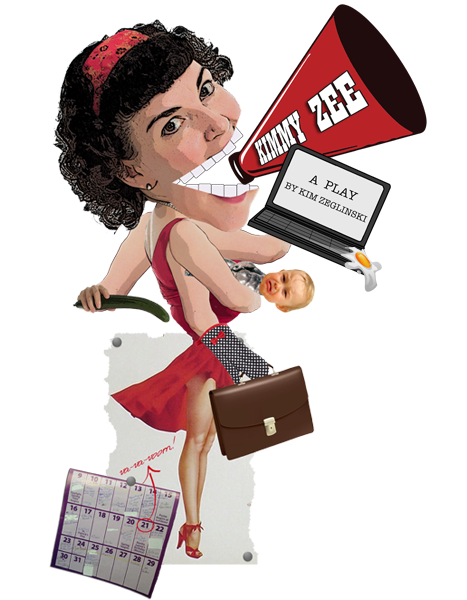 ---
MIDDLEhood is a wild ride through life's great juggling act –
From Post-partum, Preemies, & Peri-menopause, to Autism, Anger, & Acceptance!
Zeglinski weaves a witty exploration with storytelling, monologue, and spoken word.
Comic, dramatic, always truthful; this dramedy will leave audiences in both stitches & tears.
Nominee – 2014 Manitoba Association of Playwrights' Harry Rintoul Award for Best New Manitoba Play!
"…this clever writer-producer-performer, who brought Stretchmarks and Breast Friends to the (Winnipeg) Fringe in previous years, finds both lots to say and truly original ways to say it in this one-hour, one-woman, high-energy show."
Winnipeg Free Press ★★★★1/2
Creative Team:
Kim Zeglinski, Andrea von Wichert, Dave Zeglinski, Aidan & Jude Zeglinski, Tim Harding, Jadsia Suzuki-Smith, Davis Plett

Poster Design / Website Management:  Daryl Hiebert
Note:
MIDDLEhood (2016-Present) has been re-titled from Mittelschmerz (2014-2015).